Google Maps to have a more social network-like experience with personalised suggestions
At the Google I/O 2018, along with personalisation of a lot of its services, Google also announced a more personalised experience for Google Maps.
Apart from the usual features for getting directions, Google is building new features into the app that will be all about exploration. While a lot of these tools have existed in Google Maps, the new initiative by Google is part of its attempt to get users to move beyond directions when they think about Maps.
The new Google Maps now has a tab called 'For You', which is very similar to a personalised news feed. From that tab, you will be able to 'follow' certain neighbourhoods and cities or a place you recently visited which is a bit like Twitter or Instagram. When Google Maps finds interesting updates in that area, maybe a festival or a restaurant shutting down, Maps will notify you about it in your feed.
The updated app will also feature algorithmically designed 'Foodie List' and 'Trending this week' lists, which will show you what's new and interesting and where the most people in an area are hanging out.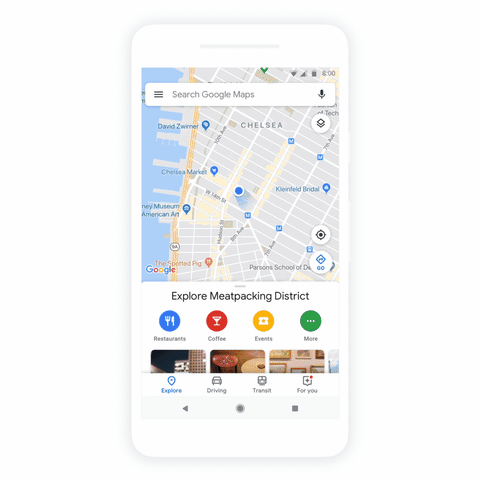 In addition to that, Maps will also generate lists of Michelin-starred restaurants, or popular brunch spots depending on your context and the time of day. These have been referred to as the basic exploration feature by Google. Also added to the new app is a feature called 'Your Match'. If you regularly peruse the star ratings of various restaurants before you decide where to go, then you know that those ratings can only tell you so much. Now, with the Your Match feature, Maps will show you a personalised score which will tell you how close a restaurant matches your own preferences. Stealing Zomato's thunder?
The updated Google Maps will be out later this year and will be available for both iOS and Android.